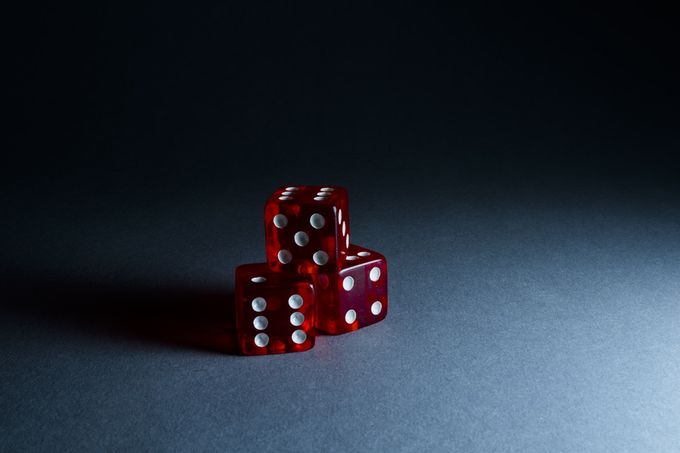 When Lovecraft wrote his stories in the beginning of the 20th century, little did he know that his style of writing and his conception of horror would influence fiction well into the next century. With the rise of new media, for example the internet or digital games, Lovecraft's cosmic horror quickly transcended literature and found its way into contemporary works. However, barring some movies such as Re-Animator (1985), direct adaptations have been the exception rather than the norm. Instead, elements and themes of Lovecraft's fiction have been incorporated into modern works in varying degrees.
In some cases, the settings are used, but explored by a new protagonist - the video game Call of Cthulhu: Dark Corners of Earth (2005) takes place in Innsmouth and lets the player explore the town through the eyes of Jack Walter, a private detective looking for answers after an investigation of a cult ended in a six year long stay in a psychiatric hospital. While investigating the town and its inhabitants, the player explores and meets known places and characters from Lovecraft's novella The Shadow over Innsmouth, such as The Esoteric Order of Dagon and the Marsh family. Other works, for example the movie The Thing (1982) only take certain elements - scientists on an Antarctic research station encounter an alien lifeform which can change shape into any living being, thus straining the mental constitution of the scientists by making them paranoid about who is still human and who is an alien. Although it is based on the novella Who goes there? by John W. Campbell, it appears eerily familiar to viewers who have read Lovecraft's At the Mountains of Madness (1936). It features an expedition of scientists who explore the Antarctic continent and happens upon the ruins of an ancient civilization - the undertaking quickly takes a disastrous turn as they delve too far and encounter some of the surviving inhabitants. In the end, only two people survive - William Dyer, who now tries to dissuade anyone from ever venturing into the Antarctic again, and Danforth, who goes insane after looking back during their escape and seeing something which is left undescribed.
These examples point to a very prominent theme which is exemplified by the above quote - knowledge, or sometimes just the pursuit of knowledge, is a very dangerous thing to do in the world  created by Lovecraft. His protagonists are very often motivated either by being scientists looking to advance their knowledge or ordinary people looking to solve a mystery that is somehow related to them. In both cases, they get to a point where they delve too far or learn too much and subsequently gain insight into things which would have best been left unnoticed. This quest for forbidden knowledge is often aided by technology - William Dyer and Danforth are only able to reach the ruins in the Antarctic via plane. Another example would be Herbert West, one of the main characters of Herbert West - Reanimator, a medical student who invents a serum that can bring dead people back to life. His desire to perfect it eventually leads to his long and slow decline, ending with his death at the hands of his own creations.
Transferring these elements and themes from literature to movies or television series is rather straightforward since creators have many tools at hand which can help them convey thoughts and reactions of characters. But what about media that put the recipient into the place of the character? Tabletop games, while not being a particularly new phenomenon per se have in recent years garnered the interest of creators looking to expand franchises into more participatory forms. From long standing fictional universes like Star Wars to relatively recent transmedia realizations such as The Walking Dead, more and more games are being released.
H.P. Lovecraft's Cthulhu Mythos is no exception to this - the year 1987 saw the release of Arkham Horror by the role-playing game publisher Chaosium, a boardgame which lets the players choose from a pool of characters and then try to prevent the "Doom of Arkham" by closing supernatural gates which lead to worlds and places from Lovecraft's works. The game was an extraordinary success, selling out completely and winning the "Best Fantasy or Science Fiction Boardgame of 1987" award. It returned in 2005 when a heavily overhauled version was released by tabletop game publisher Fantasy Flight Games. Again, it was very successful and received not only a total of eight expansions but also spawned a series of spin-off games, f.e. Eldritch Horror and The Elder Sign, which follow the same concept.
The resurgence of boardgames in the face of the establishment of enormous transmedia franchises seems quite peculiar, considering that we live in an era where digital media are very prominent and easily overshadow the other analog types. As Paul Booth puts it, we are currently undergoing a "board game renaissance" (Booth, "Paratextuality in Contemporary Board Games" 1), which makes the investigation of these new games all the more interesting. The goal of this study will be to analyze Arkham Horror in in order to show that the interplay between the themes of knowledge, technology and (in)sanity play a major role in the board game. This does not only include the game mechanics involved, but also the various texts presented in the game itself. These elements are of particular interest since they award the players with opportunities to interact with the Cthulhu Mythos, a feature which is often seen as one of the major strengths of games. For this, an interdisciplinary approach will be needed since any attempt at exploring where these elements are found and how they affect the game necessitates not only textual analysis, but also an investigation of the transference into a different medium and a thorough look at game rules and mechanics.